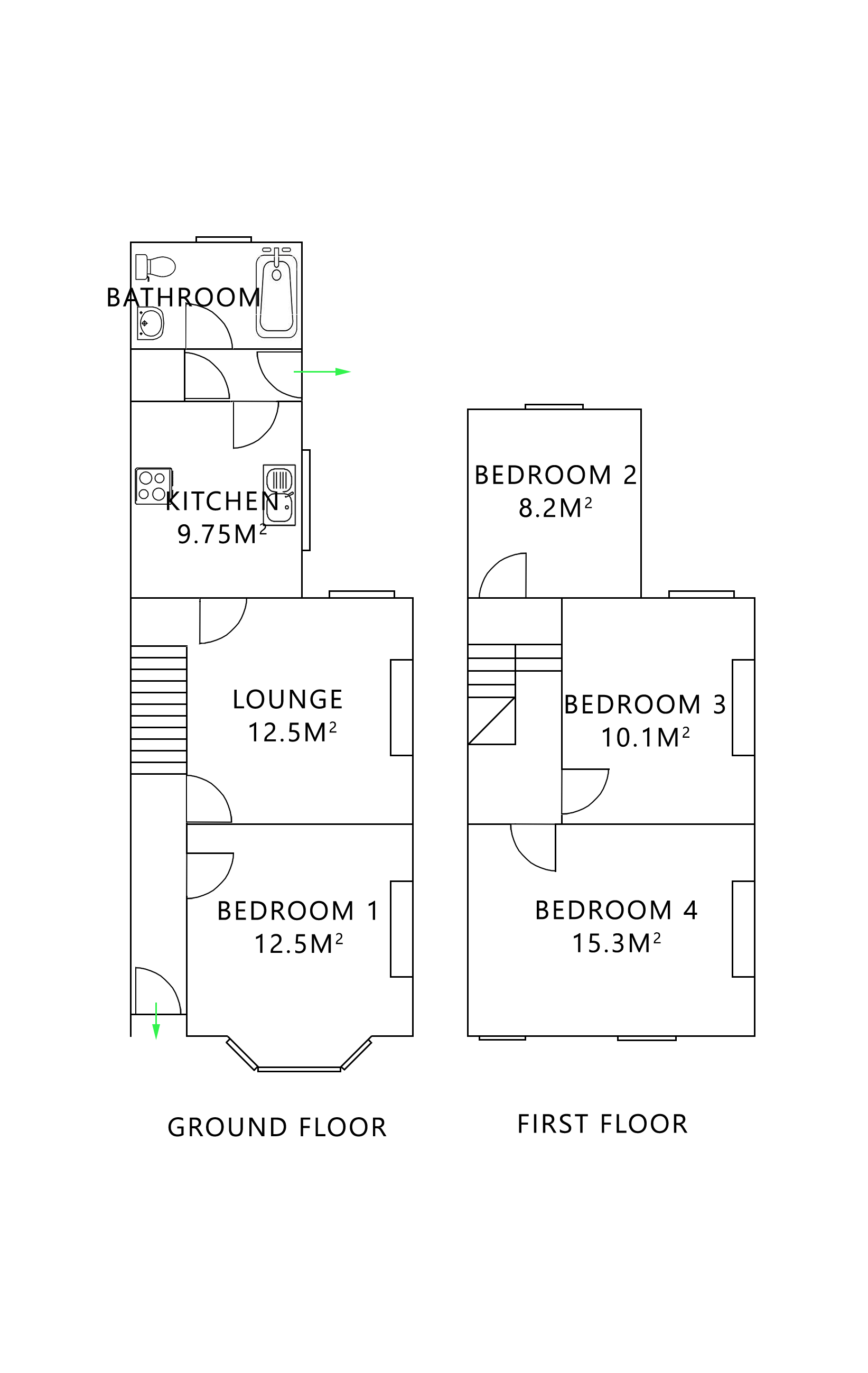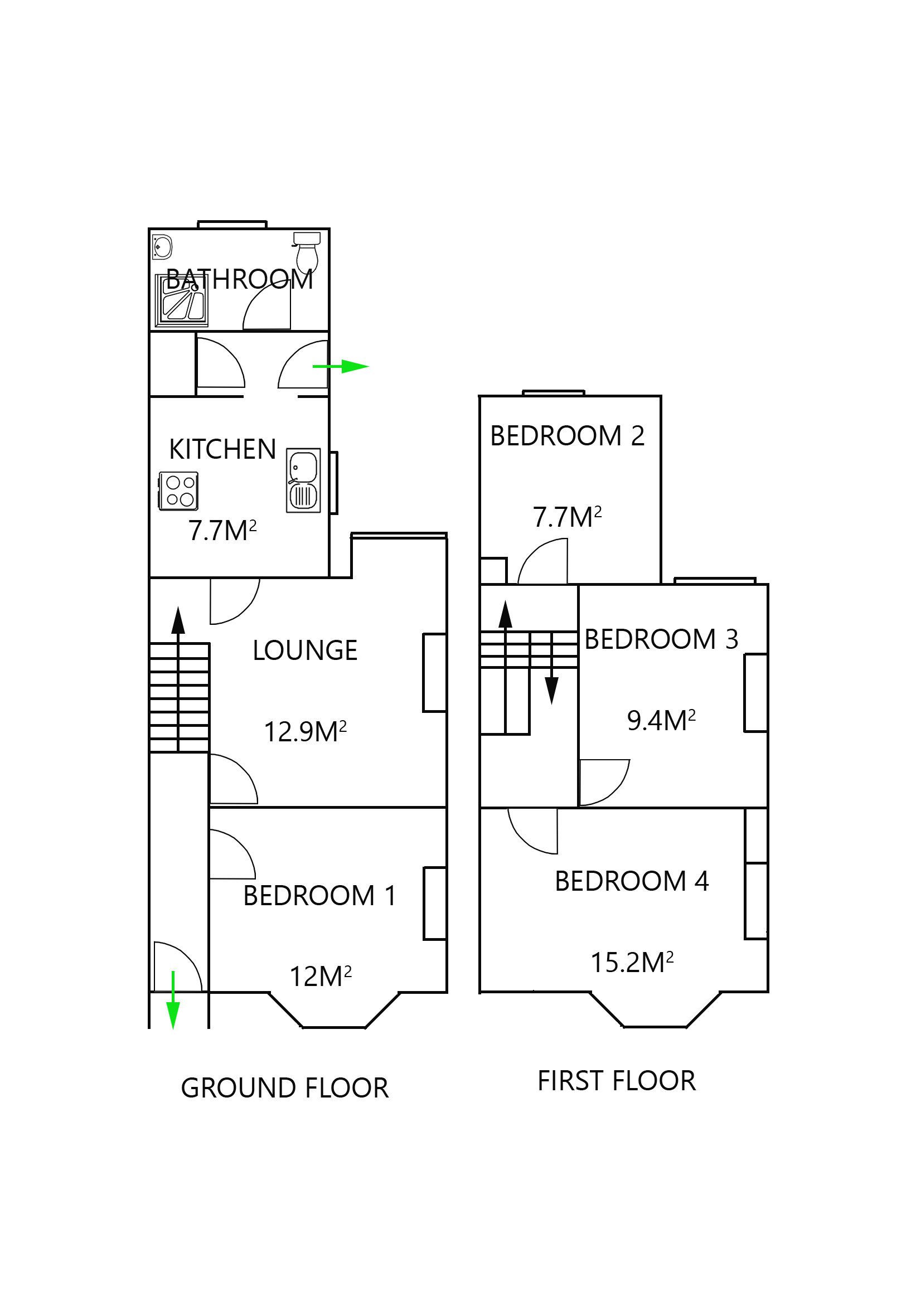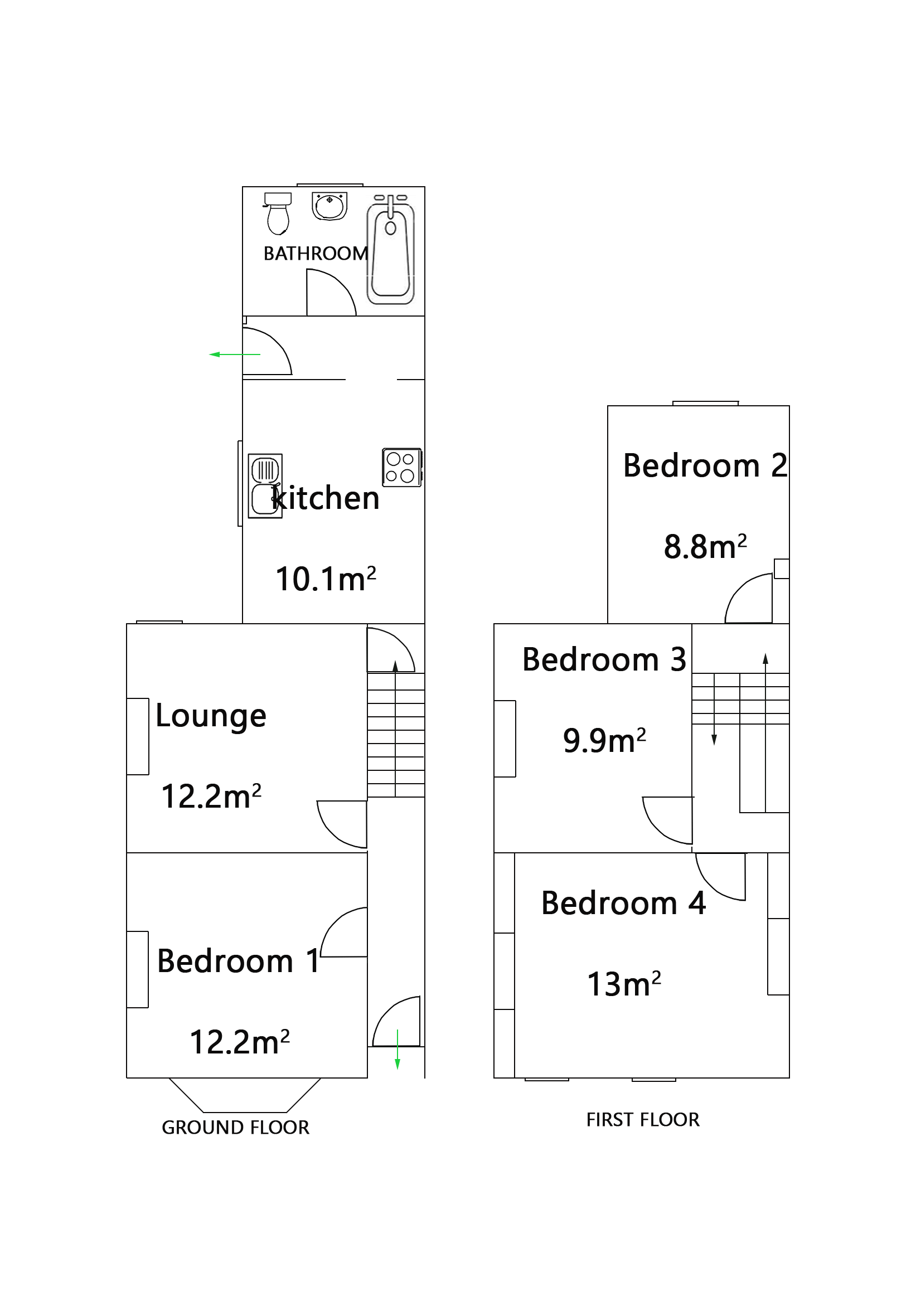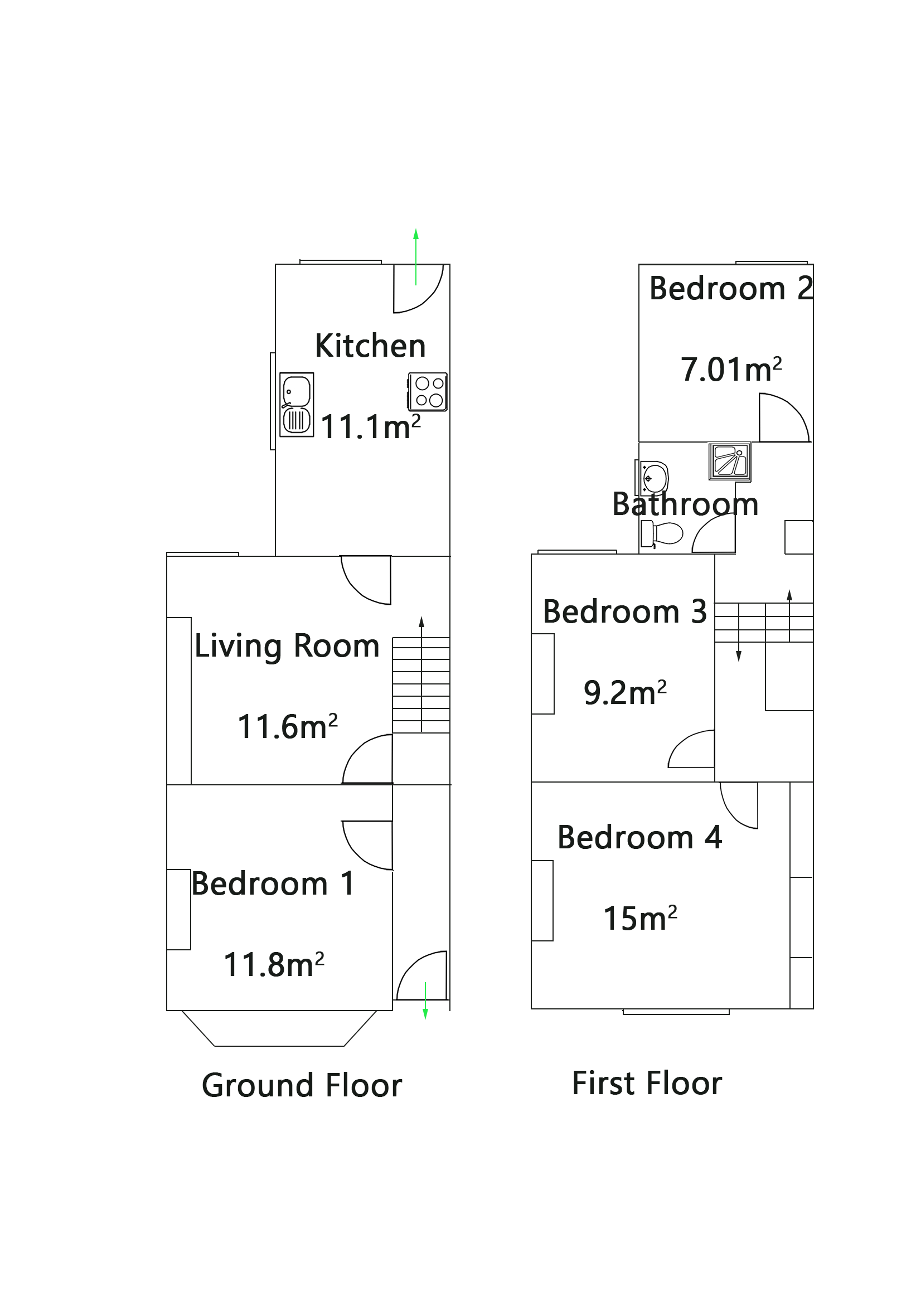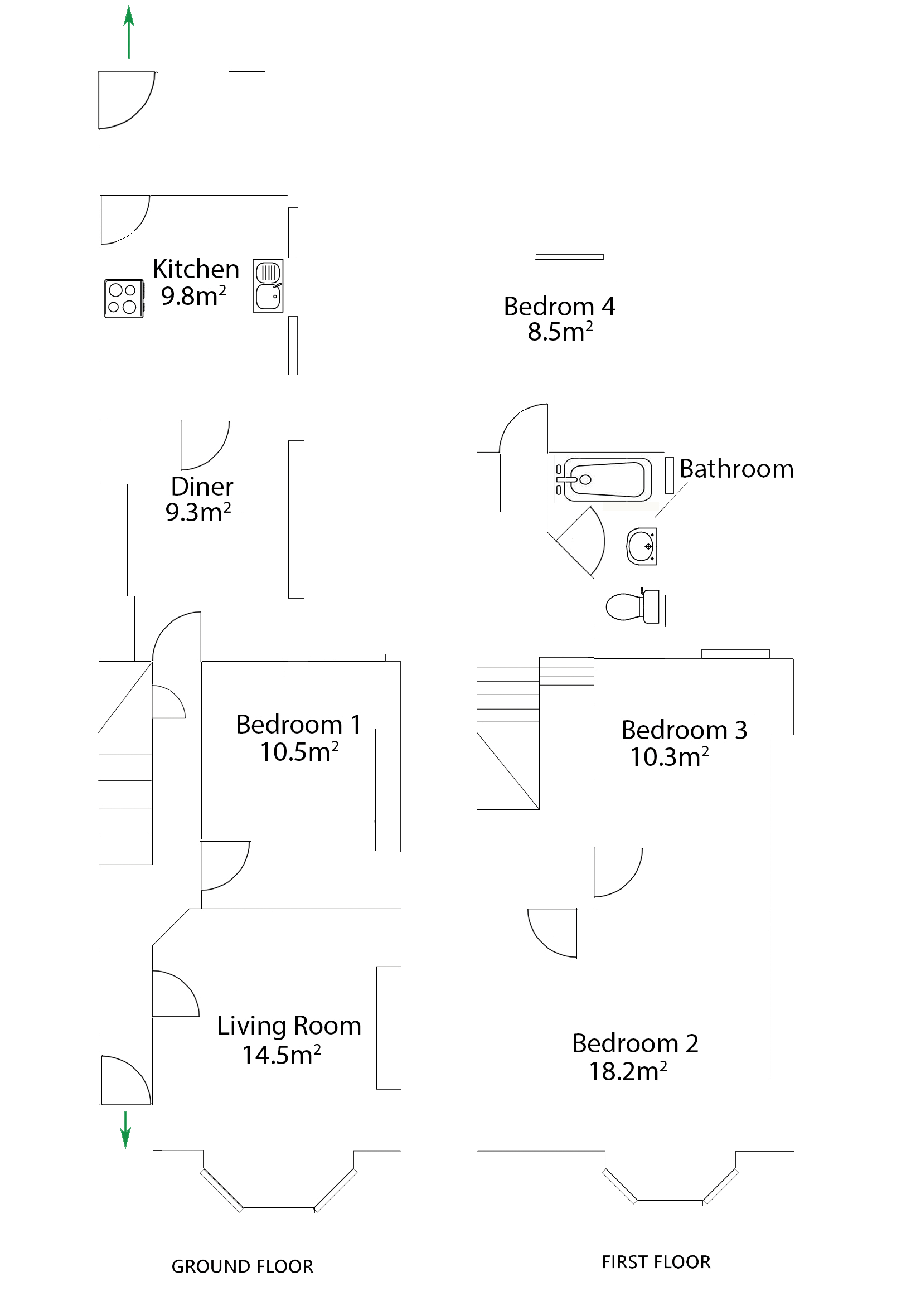 Bedrooms
1x large room, 3x medium rooms, all of which have double beds, desk, chair, wardrobe, chest of drawers and bookcase/shelves.
Bathrooms
The majority of 4x bedroom houses feature 1x shared bathroom and some feature 2x bathrooms. En suite options available
Kitchen
All properties include an oven, microwave, toaster, kettle, fridge, washing machine, and in most cases a tumble dryer or washer/dryer
Lounge
All properties include a HD-TV and seating for 4-5 people and in most cases a rug and a coffee table
General
All properties feature a vacuum cleaner, ironing board, iron, mop and bucket, sweeping brush, dust pan and brush. Bedrooms have lockable doors.